CPEC transformational project: FM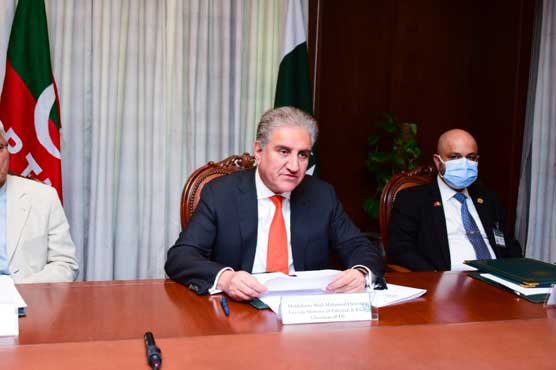 CPEC transformational project: FM
ISLAMABAD (Dunay News) - Foreign Minister Shah Mahmood Qureshi has called for forging energies to jointly build closer China-Pakistan community of shared future in the emerging era .
He was virtually addressing the ruling parties dialogue between Communist Party of China and the Pakistan Tehreek-e-Insaf today. He said Pakistan-China relations have transformed into an All-weather Strategic Cooperative Partnership after seven decades.
Shah Mahmood Qureshi said China-Pakistan Economic Corridor is a transformational project and it is top priority of the PTI government to complete the ongoing CPEC projects.