Published On 24 May,2021 11:11 pm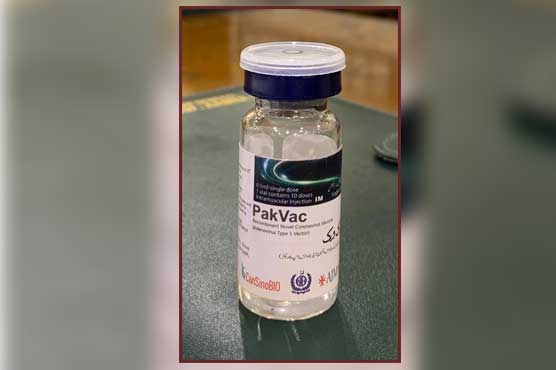 Dr Faisal Sultan congratulates NIH for preparing Cansino vaccine
ISLAMABAD (Dunya News) - Special Assistant to Prime Minister Imran Khan for Health Dr Faisal Sultan has congratulated the NIH team for preparing Cansino vaccine in Pakistan.
"Congratulations to the NIH Pak team and its leadership for successful fill/finish (from concentrate) of the Cansino vaccine with the help of Cansino Bio Inc. China. The product has passed the rigorous internal QA testing. An imp step to help in our vaccine supply line", said Faisal Sultan in a tweet.
— Faisal Sultan (@fslsltn) May 24, 2021
Earlier Ministry of National Health Services had said that the first batch of China's single-dose CanSino COVID-19 vaccine would be available for administration to the citizens by the end of this month after thorough rigorous quality control checks.
According to an official of the ministry, the first batch of bulk CanSino vaccine was being processed at the National Institute of Health's plant, which was set up for this purpose last month, and a specially trained team was working on it.
He had said due to the agreement on technology transfer, the National Institute of Health would be able to produce three million doses per month which would significantly reduce the country's dependence on other countries.