PTI stands united under leadership of Imran Khan: Fawad Chaudhry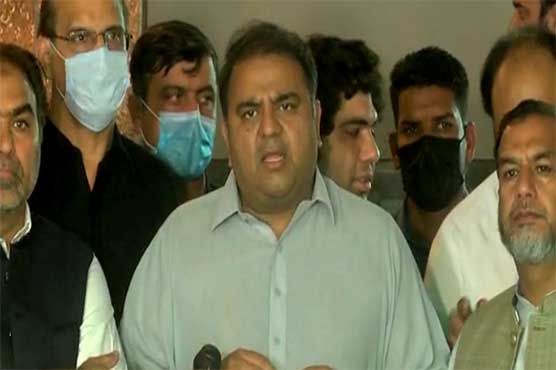 PTI stands united under leadership of Imran Khan: Fawad Chaudhry
LAHORE (Dunya News) – Federal Minister for Information Fawad Chaudhry has said that despite minor differences arising every now and then, all members of PTI are united under the leadership of Imran Khan.
Talking to media on Saturday along with the Jahangir Tareen Group, Fawad Chaudhry said that they heard the position of the group in detail and made clear their stance on the issues regarding Tareen.
"We are all in agreement on fundamental issues, Nauman Langrial and other leaders are second generation politicians, whose experience the party should benefit from. There was just a need to improve communication between us", he said.
Fawad Chaudhry further said, "We are all together under the leadership of Imran Khan. The opposition is under the misunderstanding that there are differences within PTI, hopefully now the opposition's celebration will end."
Talking about the Ring road scandal inquiry, he said the government wants Ali Zafar's report to be made public. "Money for the Ring Road project was saved, not stolen. It is only in Imran Khan's government that these scandals are investigated", he added.
Earlier, the Federal Minister had attended a luncheon hosted by Jahangir Tareen Group at the residence of Provincial Minister Nauman Langrial in Lahore. During the meeting, the concerns of the Jahangir Tareen group and provincial issues were discussed.