Jahangir Tareen will vote for budget: Sh Rashid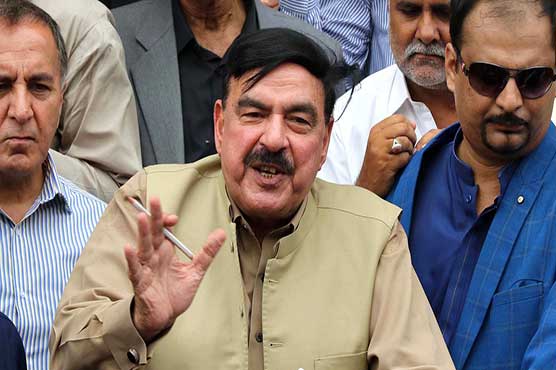 Members of every party have difference of opinion: Interior Minister
ISLAMABAD (Dunya News) – Federal Interior Minister Sheikh Rashid Ahmed on Wednesday claimed that estranged Pakistan Tehreek-e-Insaf (PTI) leader Jahangir Khan Tareen will vote for Imran Khan in passage of budget.
Talking to media persons along with SAPM on Health Faisal Sultan, the interior minister said that Rawalpindi will be considered whole if Nullah Lai and Mother and Child hospital projects are completed in the city.
Sheikh Rashid, while thanking Faisal Sultan for paying a visit to the hospital, revealed that project will also have a cancer department. He added that the project was being delayed from last 16 years but the incumbent government completed 80 percent of the work in two years and he hoped that OPD will be operational within six months.
He said that he will also talk to Punjab Chief Minister Usman Buzdar tomorrow for commencement of work on Nullah Leh Expressway project.
Talking about his recent Saudi Arabia visit, Interior Minister said that the visit was very successful and relations with the kingdom are at historic high.
Responding to a question, the Interior Minister said the people of Pakistan will express solidarity with the Palestinian people on Friday. A gathering will also be held at Lal Haveli Rawalpindi keeping in view the Covid SOPs.