Govt decides to move SC against LHC order to remove Shehbaz's name from blacklist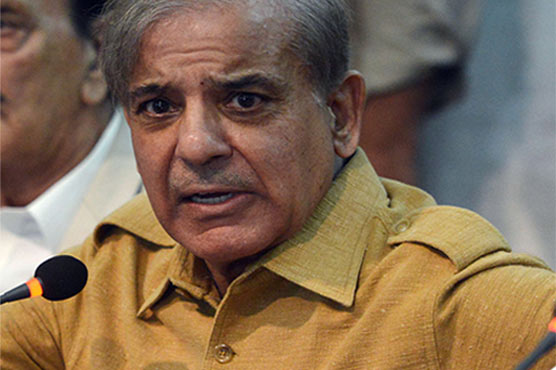 Govt decides to move SC against LHC order to remove Shehbaz's name from blacklist
ISLAMABAD (Dunya News) – The government on Sunday has decided to move Supreme Court (SC) against Lahore High Court's (LHC) decision of excluding the name of Pakistan Muslim League-Nawaz (PML-N) president and opposition leader in National Assembly (NA) Shehbaz Sharif from the blacklist.

According to details, the federal government has prepared the appeal seeking suspension of LHC decision.
It is to be mentioned here that LHC had allowed Shehbaz Sharif to go abroad. Justice Ali Baqir Najfi announced the ruling on the former Punjab chief minister's petition seeking exclusion of his name from the blacklist.

The court allowed Shehbaz Sharif one-time visit to United Kingdom from May 8 to July 5 for medical check-up, besides seeking reply from respondents.

Earlier, Federal Interior Minister Sheikh Rashid Ahmed had clarified that name of Shehbaz Sharif had not been placed on Exit Control List (ECL) yet.

Sheikh Rashid, in a video statement, said that the ministry didn't received summary from the cabinet.