Published On 10 May,2021 07:40 pm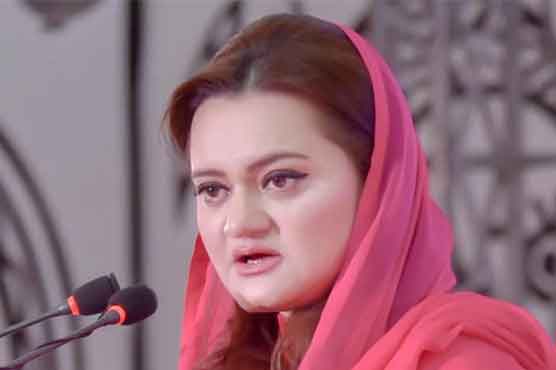 Govt admits NAB cases against Shehbaz were false: Maryam Aurangzeb
ISLAMABAD (Dunya News) - Pakistan Muslim League-Nawaz (PML-N) spokesperson Maryam Aurangzeb has said that the government has admitted that all NAB cases against Shehbaz Sharif were false.
Earlier Federal Minister for Information Fawad Chaudhry announced on Twitter that the government has decided to reinvestigate the Hudaibiya Paper Mills case.
Reacting to the statement of federal Minister, PML-N's spokesperson Maryam Aurangzeb said that by ordering a new investigation in Hudaibiya Paper Mills, Imran Khan has admitted that all the NAB cases against Shehbaz Sharif were false. Ganda Nala, Multan and Lahore Metros and cases of assets in excess of income were based on political revenge.
She said that the commission agent "illegal team" did not gave a briefing on the theft of flour, sugar, electricity, gas, LNG and medicine, the main character of which is Imran Khan.
Maryam Aurangzeb asked why the rented spokespersons did not tell that the NAB went to the Supreme Court after the High Court quashed the case and the Supreme Court also upheld the decision.
She asked government to pay attention to the inflation, unemployment, economic catastrophe and do not challenge the patience of the people any more. By such actions you are making the people more angry, she added.