Pakistan Navy Ship SAIF participates in operation Chinook Archer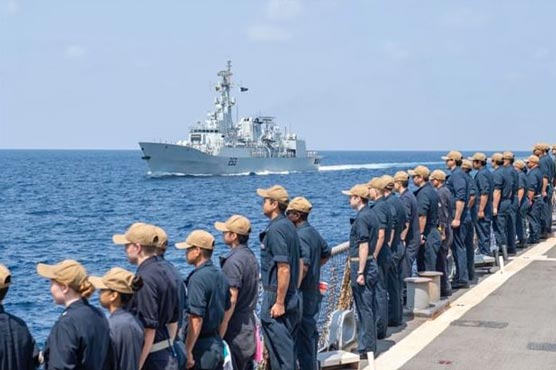 Pakistan Navy Ship SAIF participates in operation Chinook Archer
KARACHI (Dunya News) - Pakistan Navy Ship SAIF participated in operation CHINOOK ARCHER along with ships and aircraft of the United States and Canada to check smuggling along the hash highway to the East of Oman.
The aim of the exercise was primarily to demonstrate interoperability between participating navies and interdict illegal smuggling and trade emanating along the hash highway.
Pakistan Navy promotes peace and stability in the region and has remained committed to maritime security and order at sea.
— DGPR (Navy) (@dgprPaknavy) May 9, 2021