Published On 06 May,2021 12:26 pm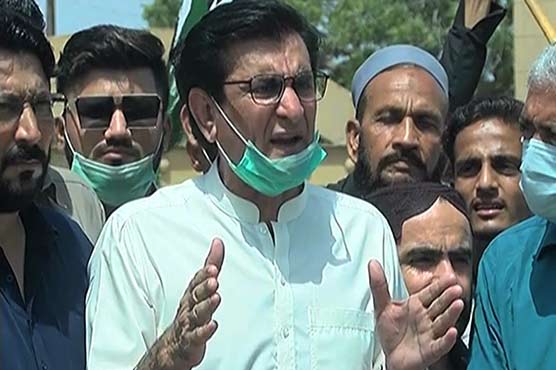 ECP is showing biased attitude, alleged Qadir Khan Mandokhel
KARACHI (Dunya News) – Pakistan Peoples Party (PPP) leader Qadir Khan Mandokhel on Thursday has said that there is no need of form 46 in recounting of the vote.
Talking to media, Mandokhel said that PPP had accepted the decision of vote recount in National Assembly (NA) constituency NA-249 by-election on the orders of party chairman Bilawal Bhutto Zardari. Election Commission of Pakistan (ECP) is showing biased attitude, he alleged.
Qadir Khan Mandokhel further said that PPP has won the election in NA-249.
On the other hand, all the political parties except Pakistan Peoples Party (PPP) boycotted vote recount in NA-249 by-elections.
Earlier, ECP had accepted the plea of PML-N and ordered recount in NA-249 by-elections.
During the hearing, PML-N candidate Miftah Ismail had submitted the details of unsigned form 45 in the commission and requested to launch inquiry into the irregularities. Vote recount was our first priority however, we can take further step if not get satisfied, he added.
He said that unverified forms 45 and 46 had made the election suspicious. Form 45 of 167 polling stations was without signatures while some polling agents also didn't get form 46, PML-N candidate told.
On April 29, 2021, PPP won the by-election in NA-249 Karachi West-II.
According to unofficial results of all 276 polling stations, PPP candidate Qadir Khan Mandokhel had secured 16,156 votes to win the NA-249 Karachi West-II by-election. PML-N candidate Miftah Ismail got 15,473 votes to remain second.
Nazir Ahmed grabbed 11,126 votes and came third. PSP chief Mustafa Kamal got 9,227 votes to remain fourth. PTI candidate Amjad Afridi secured fifth position by obtaining 8,922 votes.