Published On 05 May,2021 10:51 am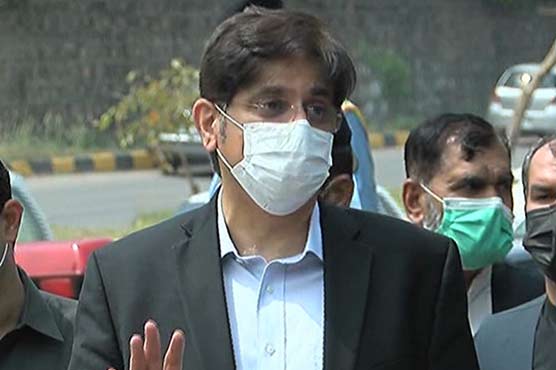 The situation of coronavirus in Pakistan is worsening day-by-day: CM Sindh
KARCHI (Dunya News) – Chief Minister of Sindh (CM) Murad Ali Shah on Wednesday has claimed that no complaint was filed on the polling day in NA-249 by-elections.
Talking to media, the CM said that Pakistan Peoples Party (PPP) has accepted the decision of Election Commission of Pakistan (ECP) on a plea regarding vote recount in NA-249 by-polls.
The situation of coronavirus in Pakistan is worsening day-by-day as the government of Pakistan Tehreek-e-Insaf (PTI) has not taken the due steps, he added.
Earlier, PPP chairman Bilawal Bhutto Zardari, while reacting to the ECP's decision of recounting in NA-249 said that his party would also consider approaching the commission for recounting in previous seats.
In his tweet, the PPP chairman welcomed the new precedent set by allowing consistency wide recount without specific polling station complaints.
The reactions came after ECP had accepted Pakistan Muslim League-Nawaz's (PML-N) plea and ordered recount in NA-249 by-elections.
During the hearing, PML-N candidate Miftah Ismail submitted the details of unsigned form 45 in the commission and requested to launch inquiry into the irregularities.
The PML-N lawyer adopted the stance that a separate petition will be filed for re-polling in the constituency. Vote recount is our first priority however, we can take further step if not get satisfied, he added.
He said that unverified forms 45 and 46 have made the election suspicious. Form 45 of 167 polling stations was without signatures while some polling agents also didn't get form 46, he told.