Published On 02 May,2021 11:11 pm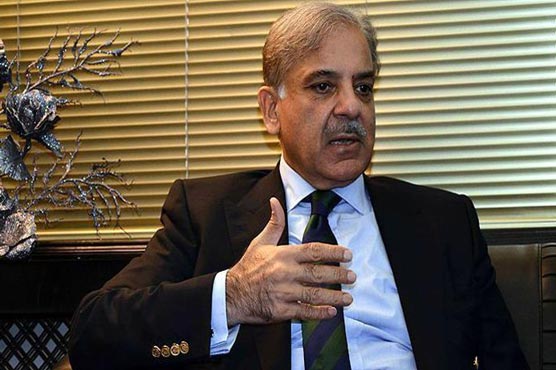 Shehbaz Sharif criticizes govt for not procuring Covid-19 vaccine
LAHORE (Dunya News) - Pakistan Muslim League-Nawaz (PML-N) President Shehbaz Sharif has criticized the government for not procuring the Covid-19 vaccine on time and allocating funds of Rs500 million to its legislatures instead for the purchase of vaccine.
In a series of tweets Shehbaz Sharif said that the increasing virus infection and death ratios across the country point to a scary situation.
He said that various strategies including lockdown provide temporary relief adding that experts are convinced that the problem is not going to go away without vaccinating majority of our population.
— Shehbaz Sharif (@CMShehbaz) May 2, 2021
While criticizing the government he said that when the first and second waves clearly underlined the lethality of the virus and the world scrambled to place orders for the vaccines, what made the government nap, what deluded it into thinking that all will be well, he added.
He said why the government not prioritized the vaccine procurement.
"At a time when procurement of vaccines should have been the only concern of the govt, why was the issue placed at the backburner? When the govt had the audacity to promise Rs. 500 million to each of its legislator, why were resources not allocated for the purchase of vaccines?" he tweeted.
— Shehbaz Sharif (@CMShehbaz) May 2, 2021