Will present our point of view to PM Imran in today's meeting: Raja Riaz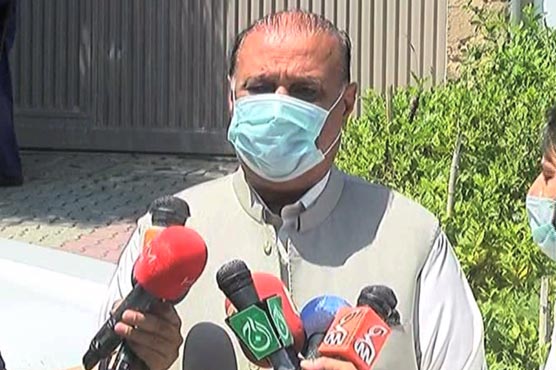 The lawmaker refused to comment on statement of Foreign Minister Shah Mehmood Qureshi
Governor Punjab Chaudhry Sarwar, who met several members of Jahangir Tareen's group on Friday, has also been summoned to Islamabad by Prime Minister Imran Khan.ISLAMABAD (Dunya News) – Pakistan Tehreek-e-Insaf (PTI) MNA Raja Riaz on Tuesday said that he and other lawmakers will present their point of view regarding Jahangir Khan Tareen issue to Prime Minister Imran Khan during today's meeting.
Raja Riaz hoped that PM Imran will grant them justice after listening to their narrative and reservations. We only want justice as we are not against any transparent trial, he stressed.
The lawmaker refused to comment on statement of Foreign Minister Shah Mehmood Qureshi. He also claimed that a political personality make phone calls from Islamabad regarding case of Jahangir Khan Tareen.
It merits mention that a meeting between Prime Minister Imran Khan and the pro Jahangir Tareen group has been arranged; however, Jahangir Tareen has said that he will not be part of the meeting.