Published On 24 April,2021 05:43 pm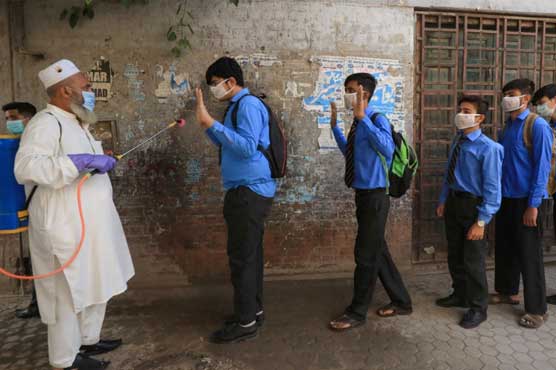 KP govt suspends in-person classes from 9 to 12
PESHAWAR (Dunya News) - After surge in the coronavirus cases, provincial government of Khyber Pakhtunkhwa has decided to suspend classes again from 9 to 12 from Monday, April 26 till Eid.
According to a statement issued by the home department, schools will be closed in areas with positivity rate of more than 5%. Shrines, cinema houses, sports and culture and other activities will also remain suspended.
According to the announcement, 50 per cent passengers will be able to travel in inter-district transport, while 50 per cent staff in all government and private offices will be allowed to work in the offices and the rest will work from home.
According to the decisions of the NCOC, markets and bazaars will remain closed from 6 pm to dawn, medical stores, medical services, vaccination centers and Tandors will remain open. Transportation from hotels and restaurants will be facilitated, the provincial government said.
Educational institutions from class 9 to 12 were opened in the light of NCOC's decisions on April 19 in 21 Corona affected districts of the province.