Uniting Muslim world on Namoos-e-Risalat is mission of PM: Firdous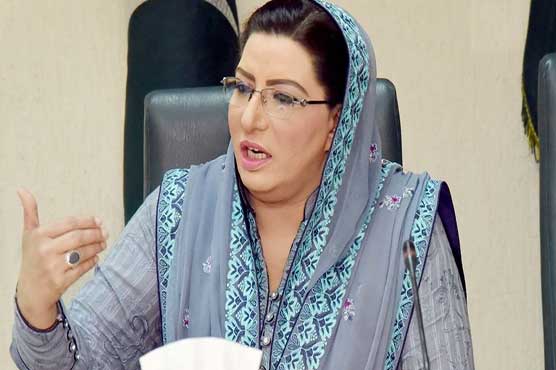 Firdous Ashiq has said that uniting muslim world on the matter is an important mission of Imran Khan
LAHORE (Dunya News) – Special Assistant to Chief Minister of Punjab for Information Firdous Ashiq Awan on Tuesday said that uniting Muslim world on Namoos-e-Risalat (sanctity of prophet-hood) is an important mission of Prime Minister Imran Khan.
Firdous Ashiq Awan took to his twitter handle and said that since independence of Pakistan, no leader other than Imran Khan has so fiercely argued with non-believers on Namoos-e-Risalat.
She further said that some elements damaged national properties through violent protests on this sensitive matter.
Earlier, Prime Minister Imran Khan, while expressing deep regret over the violent protests by the banned Tehreek-e-Labbaik Pakistan (TLP) in recent days, said that we both have the same objective but different approaches to achieving that objective.
He said that it seemed like one party felt that they loved the Prophet (P.B.U.H) more than the rest of Pakistan, although we, like them, want to stop blasphemy against the Prophet (P.B.U.H). He said that the members of the banned TLP want there to be no blasphemy against Prophet Muhammad (P.B.U.H), which is also what the government wants and is struggling for; however, with a different approach.
The Prime Minister said that removing the French Ambassador will have no effect on France. In fact, it would be detrimental to Pakistan itself. He questioned whether expelling the French ambassador from the country would guarantee an end to blasphemy against Prophet (P.B.U.H).
"If we take such a decision today, another European country will start doing the same in the name of freedom of expression," he said. When we send back the French ambassador, our relationship with the European Union will also end. Our currency will come under pressure, inflation will rise and poverty will increase, it will be to the detriment of Pakistan and not France.