PM Imran hints at listening Jahangir Tareen group: sources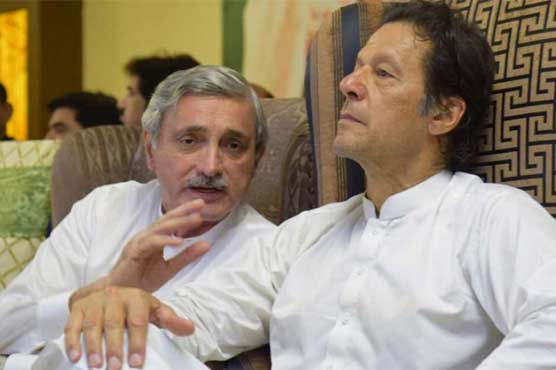 PM Imran hints at listening Jahangir Tareen group: sources
ISLAMABAD (Dunya News) - In a major breakthrough, Prime Minister Imran Khan has hinted at listening to the Jahangir Tareen group, said sources.
The Iftar dinner on April 21, at Jahangir Tareen's residence was postponed after receiving a green signal from the Prime Minister office.
According to sources, the delegation of Jahangir Tareen group is likely to meet Prime Minister Imran Khan or the government committee nominated by the PM during this week.
Earlier over thirty parliamentarians had called on estranged Pakistan Tehreek-e-Insaf (PTI) leader Jahangir Tareen at his residence in Lahore and held a key meeting during which several parliamentarians offered to resign.
According to sources, future strategy was discussed in the sitting. The members had said the option of resignations is available if injustice continues; however, the suggestion to resign immediately was rejected.
It is pertinent here to mention that Banking Court in Lahore, extended Jahangir Tareen and his son Ali Tareen's interim bails in fake bank accounts case till May 3.