Unrest should be resolved through constitutional means, not violence: Bilawal Bhutto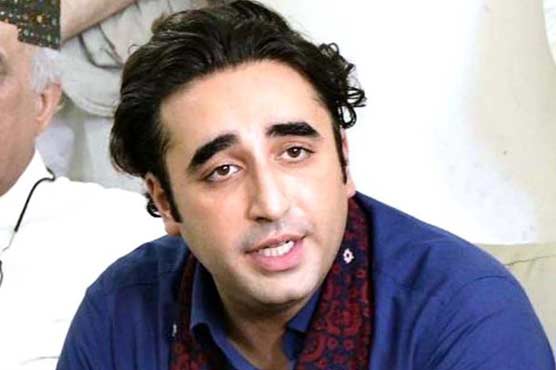 Unrest should be resolved through constitutional means, not violence: Bilawal Bhutto
KARACHI (Dunya News) - Chairman Pakistan People's Party (PPP) Bilawal Bhutto Zardari, while condemning the violent incidents in different cities of the country, said that bloodshed and incitement to violence can never bring a positive change and stressed to resolve matters constituionally.
Bilawal Bhutto strongly condemned the violence in different parts of the country , especially Lahore, while expressing regret over the loss of life and property of the state and citizens.
He said the recent violence was due to PTI government's failure to deal with the situation peacefully. "History tells us that violence breeds more violence, the real war is the war against the causes of this deteriorating situation", he added.
He said that the PPP has been against violence and extremism from the beginning, adding that Benazir Bhutto paid with her life for fighting against extremism.
The PPP chairman said that in the past, PTI was allowed to take the government hostage by attacking and occupying government property, and today, the same tactics are being repeated to further destroy the system.
He said that the responsibility of protecting the lives and property of the public lies with the state and the present government has repeatedly failed to fulfill this responsibility.
Due to the government's failure, the country has fallen victim to anarchy. Today, both the people and the state are at risk of irreparable damage. In any case, the rule of law must prevail, all issues must be resolved in accordance with constitutional procedures, rather than violence, said Bilawal.