Rawalpindi: Protesters gather outside Lal Haveli, raise slogans against Sheikh Rashid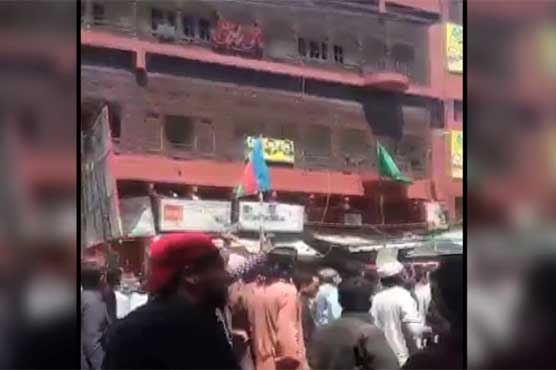 Security arrangements have been beefed up in Rawalpindi.
RAWALPINDI (Dunya News) – Security arrangements have on Monday beefed up outside Lal haveli in Rawalpindi after citizens staged protest and raised slogans against Federal Minister for Interior Sheikh Rashid Ahmed.
On the other hand, an FIR has been lodged at the Nawan Kot Police Station in Lahore under terrorism sections regarding abduction of DSP and other police personnel. The case has been registered on complaint of the police station's ASI Muhammad Iqbal.
According to the FIR, outraged demonstrators stormed into the police station with petrol bombs and bottles of acid. The protesters vandalized the police station and kidnapped the DSP and other officials after setting it on fire. 300 armed workers also attacked the Rangers.