Agenda of enemies is to weaken Pakistan: Firdous Ashiq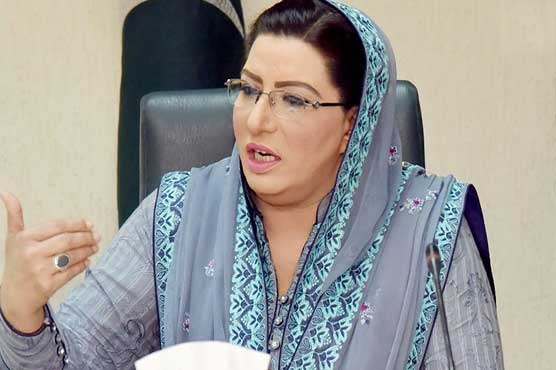 Pakistan's enemies want to create unrest in the country, the SACM said.
LAHORE (Dunya News) – Special Assistant to the Punjab Chief Minister on Information, Dr. Firdous Ashiq Awan said it is the agenda of the enemies of Pakistan to weaken it but all conspiracies will be foiled with the help of people.
The SACM took to Twitter on Monday and said Pakistan came into existence in the name of Islam in Ramzan. She said the particular agenda of the enemies is to weaken Pakistan, create anarchy in it and divide its people.
Firdous Ashiq Awan said some religious leaders and wicked politicians are thinking about wheel jam protest across the country in such critical situation. She regretted that some naive friends, intentionally or unintentionally, are facilitating the enemy.
The SACM said the country is fighting against coronavirus at the moment and the government is trying to protect the lives and properties of people under the leadership of Prime Minister Imran Khan.