Firdous Ashiq denies reports of police operation against banned TLP in Lahore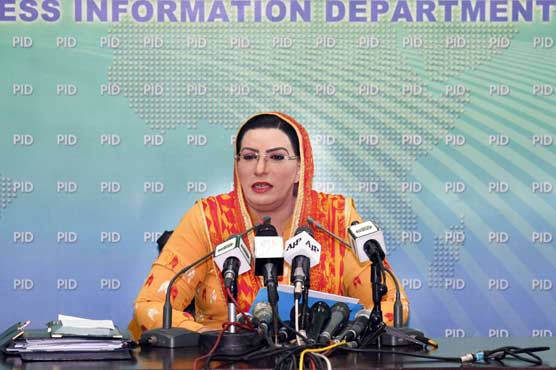 Firdous Ashiq denies reports of police operation against banned TLP in Lahore
LAHORE (Dunya News) - Special Assistant to Punjab Chief Minister Firdous Ashiq Awan said that militant groups armed with petrol bombs and acid bottles attacked the Nawankot police station this morning, where Rangers and policemen were detained and about six policemen were injured.
Firdous Ashiq Awan in her tweet said that the militant groups abducted 12 policemen, including DSP Nawankot, at gunpoint and took them to 'Markaz', where a 50,000-liter oil tanker was also kept for the attack.
The Special Assistant said that no operation was planned or initiated by the police, the retaliation was only for self-defense and rescue of abducted police personnel. Earlier, six policemen were martyred and more than 700 were injured by these groups.