Daska by-polls: PM seeks report into PTI candidate's defeat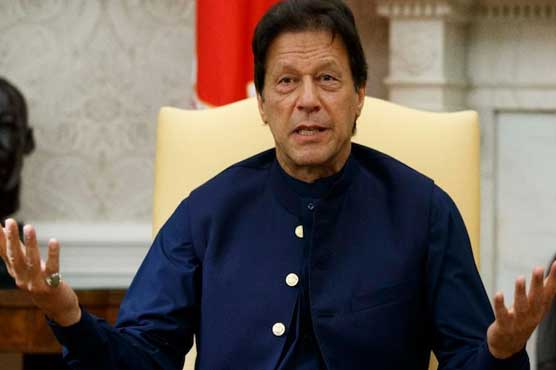 PM Imran said shortcomings of PTI should also be mentioned in the report.
ISLAMABAD (Dunya News) – Prime Minister Imran Khan on Monday sought a report into the defeat of ruling Pakistan Tehreek-e-Insaf (PTI) candidate at the hands of Pakistan Muslin League-Nawaz (PML-N) candidate in NA-75 Daska by-election.
The prime minister directed PTI Senator Ijaz Chaudhry to prepare a report to find out the reasons for the defeat in the Daska by-elections.
PM Imran Khan directed Senator Ijaz Chaudhry to compare February 19 and April 10 by-elections in NA-75.
He said that the shortcomings of PTI in the defeat of by-elections should also be mentioned in the report, adding that the report should be prepared as soon as possible.
On Saturday, Pakistan Muslim League-Nawaz (PML-N), the main opposition party, had won the hotly-contested National Assembly seat in the populous Punjab province.
Tens of thousands voted to elect their new representative for the NA-75 seat from Daska, a small town in Sialkot district, on Saturday after it fell vacant following the death of opposition lawmaker Syed Iftikharul Hassan Shah last year.
The country's election authorities held a by-poll in the area last February, but later declared the contest null and void due to widespread irregularities that the PML-N blamed on the ruling Pakistan Tehreek-e-Insaf (PTI) party.
Saturday's electoral contest was largely believed to be between PML-N candidate Nosheen Iftikhar and PTI ticket holder Ali Asjad Malhi, though other politicians also participated in it.
Pakistani election authorities informed a local news channel earlier that they had tried to provide a free and fair environment to hold a transparent election.