Published On 11 April,2021 06:33 pm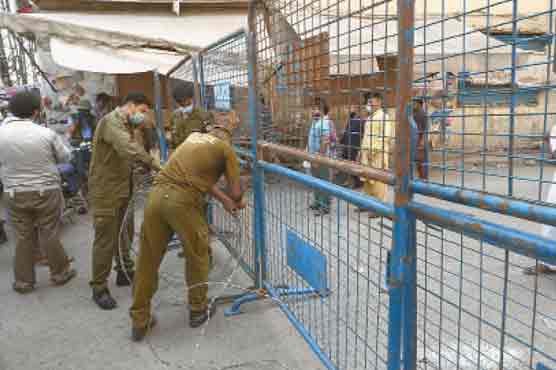 Punjab govt to recommend NCOC for tightening virus restrictions in Lahore
LAHORE (Dunya News) - A meeting chaired by provincial health minister Dr Yasmin Rashid expressed serious concern over the spread of the third wave of coronavirus in Lahore and decided to take strict measures in the cities with more than 15% positive cases.
According to details, a high level meeting was held under the chairmanship of Punjab Health Minister Dr Yasmin Rashid on the direction of Punjab Chief Minister Sardar Usman Buzdar in which the latest situation of Coronavirus was reviewed in detail.
During the meeting, all the Commissioners presented a report on the implementation of Corona SOPs across the province and various suggestions and recommendations to curb the spread of virus.
During the meeting, future strategies for cities most affected by Coronavirus, measures to increase the capacity of government hospitals in Punjab, working hours of vaccination centers during Ramadan and implementation of SOPs in mosques were reviewed.
Provincial Health Minister Dr Yasmin Rashid said that the number of critically ill patients is increasing rapidly across the province. In view of the situation, steps are being taken to immediately increase the number of ventilators and beds in government hospitals. She said that all resources are being utilized to fight coronavirus in Punjab.
Meanwhile, sources said that the situation of Coronavirus in Lahore city is out of control. All the ventilators in the city s hospitals are occupied at the moment. Corona s positive case rate has reached 19%. In view of this situation, a complete lockdown in Lahore has been recommended during the meeting, however, approval will be sought from the NCOC.