Democracy won in Daska by-election: Sheikh Rashid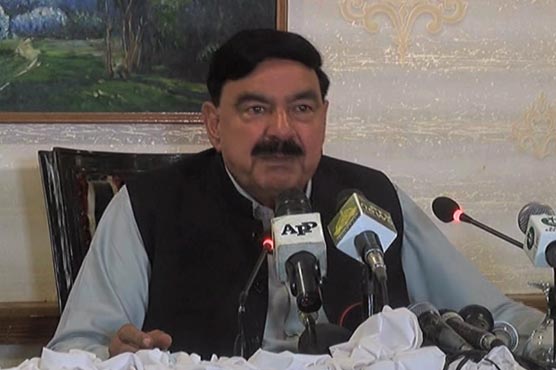 Wrestlers enter the ring but only one emerges the winner: Sheikh Rashid
KARACHI (Dunya News) –Federal Interior Minister Sheikh Rashid has said that democracy won in the Daska by-election, where Pakistan Muslim League-Nawaz (PML-N) candidate defeated Pakistan Tehreek-e-Insaf (PTI) a day earlier.
Talking to media persons, Sheik Rashid said that the PTI candidate was defeated by a thin margin and we are proud that Imran Khan has a sizable vote bank in Daska till this day.
He denounced the impression that narrative of Imran Khan no longer enjoys public support and said votes secured by Asjad Ali Malhi in the Daska by-election were proof of Imran Khan s narrative being alive.
Wrestlers enter the ring [to contest] but only one emerges the winner", the minister said.
Sheikh Rashid said that government is trying to control inflation and the prime minister is fighting a battle against all mafias in the country. PM Imran Khan is monitoring inflation in the country himself on a daily basis, he added.
Referring to internal difference of Pakistan Democratic Movement (PDM), he said that it was the PTI s luck that it had to deal with such an inept opposition.