Imran Khan's premiership is in Jahangir Tareen's hands: Shahid Khaqan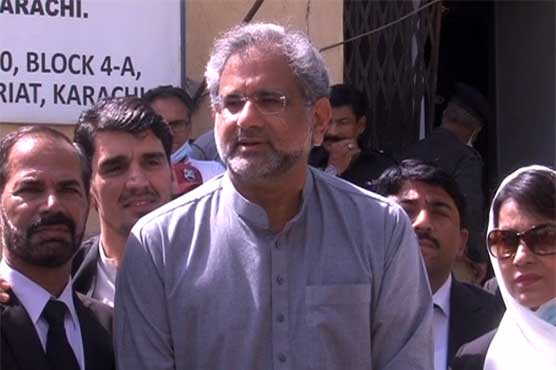 'Imran Khan and Usman Buzdar's governments are dependent on Jahangir Tareen's decision.'
KARACHI (Dunya News) – Pakistan Muslim League-Nawaz (PML-N) senior leader Shahid Khaqan Abbasi Saturday said Imran Khan's premiership is in the hands of estranged Pakistan Tehreek-e-Insaf (PTI) leader Jahangir Tareen.
The PML-N leader spoke to media and said Imran Khan's federal government has lead of seven votes in the National Assembly while Jahangir Tareen's supporters are more than this number. Likewise, he continued, the Punjab government has advantage of eight to ten votes while more than thirty MPAs are supporting Tareen.
Shahid Khaqan Abbasi said over forty assembly members comprising ministers and advisers attended Jahangir Tareen's dinner last night and are openly criticizing the government. Imran Khan and Usman Buzdar's governments are dependent on Tareen's decision, he remarked.