36 of Jahangir Tareen's bank accounts frozen at the request of FIA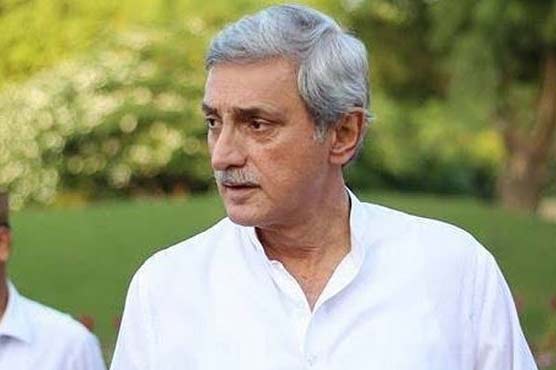 36 of Jahangir Tareen's bank accounts frozen at the request of FIA
LAHORE (Dunya News) - The State Bank of Pakistan has frozen 36 bank accounts of PTI leader Jahangir Tareen's family at the request of Federal investigation Agency (FIA).
According to sources, out of the 36 frozen accounts, 21 belong to Ali Tareen, 14 to Jahangir Tareen and one account belongs to Jahangir Tareen's wife.
Facing an investigation into a financial scandal of more than Rs 7 billion, Jahangir Tareen and son Ali Tareen on Friday recorded their statements to a five-member FIA investigation team.
Special arrangements were made at the FIA office as all other cases for the day had been postponed. Jahangir Tareen is facing two cases while his son Ali Tareen is facing one.
Ali Tareen appeared before the FIA and answered the questions of the five-member investigation team, headed by the FIA director, for 90 minutes while his counsels submitted record to the agency.
Ali Tareen, accused of being involved in Rs 4.35 billion scam, was sent a questionnaire by the FIA comprising five questions about the sale of his JK Farming company and its money trail.
On the other hand, Jahangir Tareen decided to show political strength during his appearance in banking court on Saturday, April 9. He was accompanied by like-minded lawmakers from the ruling PTI.
Jahangir Tareen has invited party leaders to a dinner at his residence today to chalk out a strategy in this regard. He will consult with his political colleagues on the next legal course of action during the gathering.