Published On 09 April,2021 05:15 pm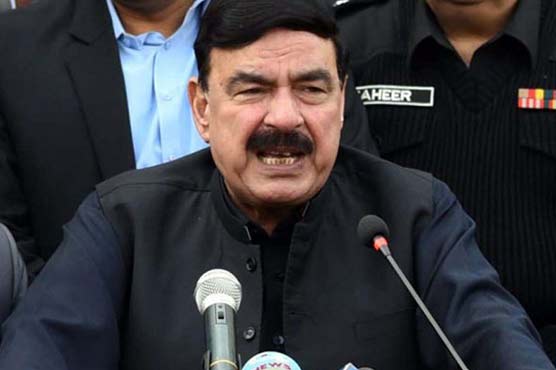 PDM is no more, Imran Khan faces no threat from opposition: Sheikh Rashid
KARACHI (Dunya News) - Federal Interior Minister Sheikh Rashid Ahmed has said that Prime Minister Imran Khan faces no threat from the opposition, the Pakistan Democratic Movement (PDM) is no more and the government will complete its term.
The Interior Minister said during a press conference in Karachi that the leadership of PPP was sensible but PML-N would have to pay the price for its actions. He predicted that PM Imran Khan will complete his five year term and forcefully contest the next election as well, adding that no conspiracy against the Prime Minister will succeed.
He assured that the Prime Minister would get a hold of the rising inflation and a Ramadan package would be announced as well.
Sheikh Rashid earlier addressed the 28th Passing out Parade of Pakistan Rangers Sindh in Karachi, praising the role of Pakistan Rangers Sindh in restoration of law and order and development of Sindh, especially Karachi. He also commended the role of the force in revival of cricket in the country and said Pakistan Army is the guarantor of country's defense.