Published On 05 April,2021 12:30 pm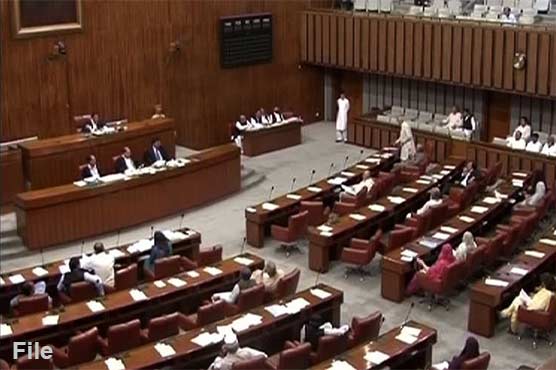 PML-N and JUI-F raised questions over Gillani's appointment as Opposition Leader in Senate.
ISLAMABAD (Dunya News) – The opposition has been divided into two groups in the Senate as Pakistan Muslim League-Nawaz (PML-N), Jamiat Ulema-e-Islam-Fazal (JUI-F) and other parties raised questions over Pakistan Peoples Party (PPP) leader Yousaf Raza Gillani's appointment as Leader of the Opposition in the Upper House.
PML-N Senator Azam Nazeer Tarar addressed the Senate on Monday and said everyone knows what happened in the House on March 12 and votes were taken from the government members in opposition leader's election. He expressed sorrow over the matter.
Azam Nazeer Tarar added that the 27 members of his group will continue to perform their role as a separate opposition. The PML-N leader said the sanctity of the House was violated by installing cameras during the opposition leader's election on March 12 and it was a part of the game plan.
He demanded investigations to expose the responsible persons. The PML-N leader also alleged that five presents were sent to get Yousaf Raza Gillani appointed as the opposition leader.
PPP protested over Azam Nazeer Tarar's remarks and said it is not appropriate to say presents were given for the appointment of the opposition leader. A ruckus was created in the Senate afterwards as PPP Senators voiced their support for Yousaf Raza Gillani.