Published On 03 April,2021 10:37 pm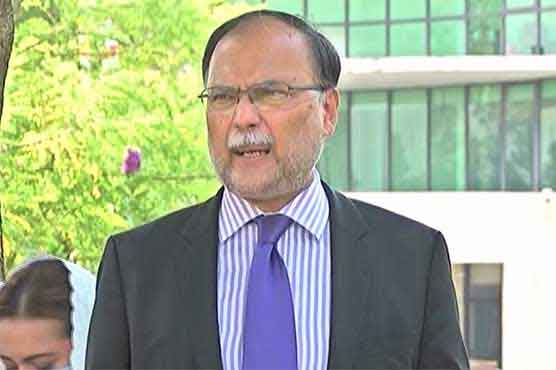 Bilawal Bhutto trying to drive a wedge between PML-N leadership: Ahsan Iqbal
LAHORE (Dunya News) - Pakistan Muslim League-Nawaz (PML-N) leader Ahsan Iqbal has said that Bilawal Bhutto still has a lot to learn in politics and he is incapable of driving a wedge between PML-N leadership by mentioning Hamza Shehbaz.
Speaking with Dunya News program 'Ikhtalafi Note', the senior PML-N leader said that the purpose of setting up PDM was clear that the opposition parties had to work together to fix the country's system and they had rejected the PTI government which came to power through a rigged election.
"After going through all the steps with the PDM, when the decisive moment came, the PPP unfortunately joined hands with the government", he said.
Ahsan Iqbal said that all parties supported PPP in getting Yousaf Raza Gillani elected as Senator. Yet, the seven votes rejected in the election of Chairman Senate were of Pakistan People's Party itself. It was shocking that without consultation with others, the PPP unilaterally joined hands with the ruling party's ally BAP to win the seat of Leader of the Opposition. The entire Pakistan knows who formed the Balochistan Awami Party (BAP) and who approves their decisions, he added.
"Now that the PPP has sided with the Balochistan Awami Party, it has created a lot of doubts in our minds. That is why we ask PPP to clarify its position and explain why it left PDM and created a new alliance with BAP, ANP and JI to win the seat of leader of the opposition in senate", he said.