Sugar scandal: Courts approve interim bails of Jahangir Tareen, Ali Tareen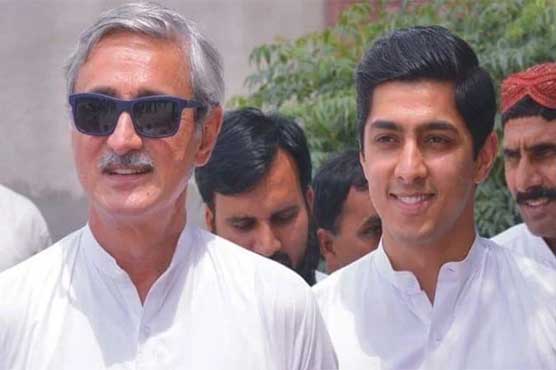 Jahangir Tareen and Ali Tareen appeared before sessions court in Lahore.
LAHORE (Dunya News) – A sessions court and a banking court in Lahore Saturday approved interim bails of Pakistan Tehreek-e-Insaf (PTI) senior leader Jahangir Tareen and his son Ali Tareen in money laundering and fake bank accounts cases respectively.
Additional Sessions Judge Hamid Hussain conducted hearing as Jahangir Tareen and Ali Tareen appeared before the court. Barrister Salman Safdar, while representing the suspects, argued that a political case has been lodged against his clients.
The counsel requested to become a part of the investigation. The court directed the Federal Investigation Agency (FIA) to not arrest Jahangir Tareen and Ali Tareen till April 10 while granting them interim bail.
On the other hand, the banking court also accepted the interim bail plea of Tareens against surety bonds worth Rs 500,000 each and stopped the FIA from arresting the PTI leader and his son till April 7.