Sugar scandal: Court approves interim bail of JDW's Rana Naseem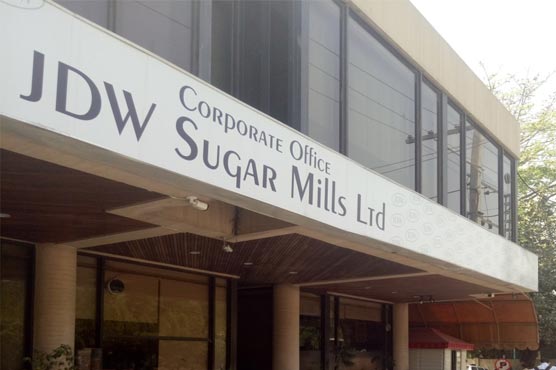 FIA filed case against Rana Naseem for involvement in money laundering.
LAHORE (Dunya News) – A banking court has on Thursday approved interim bail of JDW Sugar Mills official Rana Naseem in the case pertaining to money laundering through Jahangir Tareen's company.
The court granted bail to Rana Naseem against two surety bonds worth fifty thousand rupees each. Judge Ameer Muhammad Khan barred the Federal Investigation Agency (FIA) from arresting the suspect.
Rana Naseem maintained in his petition that the money laundering inquiry against him is unjustified.
It is pertinent here to mention that the FIA had on Wednesday (yesterday) lodged a case against Pakistan Tehreek-e-Insaf (PTI) leader Jahangir Khan Tareen and his son Ali Tareen for their involvement in sugar scandal.
Jahangir Tareen's family, including son-in-law, had been accused of committing fraud of Rs 3.25 billion. The amount was moved from Jahangir Tareen's JDW Mills to his son-in-law's unfunctional paper factory and was then transferred to the accounts of Tareen family.
A case was also filed against Jahangir Tareen's right-hand man Rana Naseem who was former agriculture secretary. Sources familiar with the matter informed that Rana Naseem was involved in embezzlement while purchasing sugarcane. He worked as chief financial assistant in Tareen's company.