Jahangir Tareen terms FIA's allegations as baseless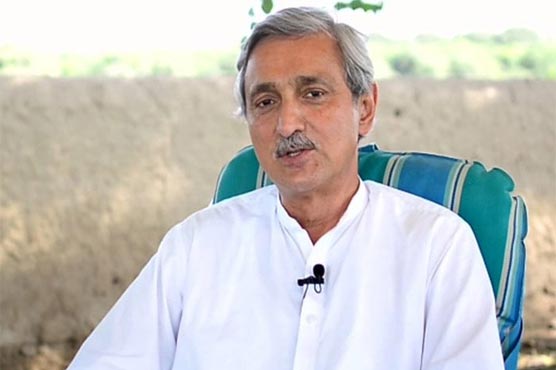 Jahangir Tareen said he did his business with honesty and suffered loss.
ISLAMABAD (Dunya News) – After the Federal Investigation Agency (FIA) Wednesday lodged case against Jahangir Tareen accusing him of committing Rs 3.25 billion fraud, the Pakistan Tehreek-e-Insaf (PTI) termed the allegations as baseless.
The PTI leader said in his statement that his personal and family assets are declared and all members are taxpayers. He said he did his business with honesty and suffered loss.
Jahangir Tareen went on to say that complete record of his business and transfer of cash is available, and has also been shown to the FIA. He claimed that all funds were transferred abroad through legal banking channel.
It is pertinent here to mention that the FIA lodged case against Jahangir Khan Tareen and his son Ali Tareen earlier today for their involvement in sugar scandal.
Jahangir Tareen's family, including son-in-law, has been accused of committing fraud of Rs 3.25 billion. The amount was moved from Jahangir Tareen's JDW company to his son-in-law's unfunctional paper factory and was then transferred to the accounts of Tareen family.
Furthermore, a case has also been filed against Jahangir Tareen's right-hand man Rana Naseem who was former agriculture secretary. Sources familiar with the matter have informed that Rana Naseem was involved in embezzlement while purchasing sugarcane. He worked as chief financial assistant in Tareen's company.