Karachi: FIA arrests three members of Sugar satta mafia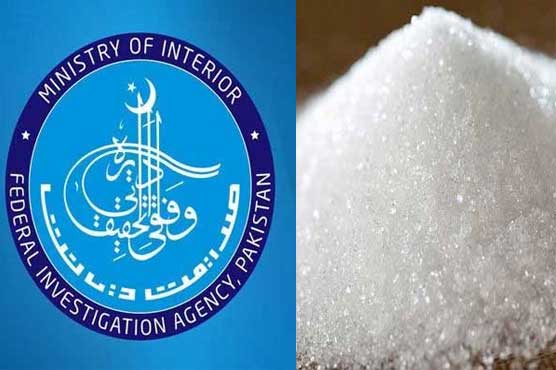 The FIA has filed cases against the accused.
KARACHI (Dunya News) - Federal Investigation Agency (FIA) has arrested three members of sugar satta mafia who were involved in illegally increasing price of the commodity.
According to FIA, all three detainees have been involved in sugar satta dealings resulting in price hike in open market.
The FIA has filed cases against the accused under the Anti-Money Laundering Act and other relevant laws.
Earlier, the investigation agency froze 424 fake and benami bank accounts of key figures of sugar mafia.
It merits mention that FIA has launched an investigation against the sugar cartel over fraud of Rs110 billion. The mafia earned the money through satta on the sugar.
The FIA has formed 20 teams for a massive crackdown against the sugar mafia after it recovered evidence from seized 32 mobile phones and laptops.
According to sources, the sugar mafia increased the price of sugar through speculation (Satta Bazi) and creating artificial shortage of sugar in the country.
Sources said that the speculation (Satta Bazi) is being supported by all major sugar groups of the country including Tareen and Sharif, Hamza, Thal and alliance groups.
The sugar mafia hiked the commodity's ex-mill price from Rs 70 per kilogram to Rs 90 during the past year and earned over Rs 110 billion through satta, the sources added.
The mafia was involved in creating artificial shortage of the essential item and raising the rates of the commodity. The sugar mafia had hundreds of fake bank accounts to conceal the money earned through illegal means, sources said.