Published On 26 March,2021 06:30 pm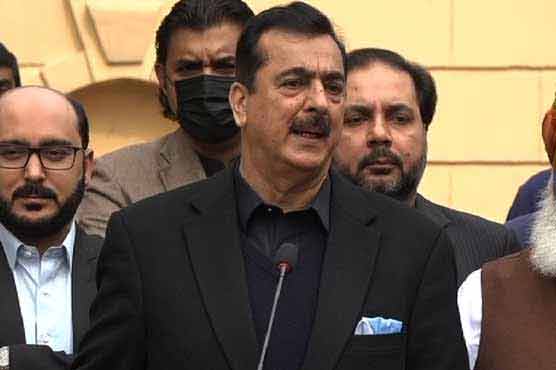 'Will take PDM in confidence on becoming Leader of the Opposition', says Yousaf Raza Gillani
ISLAMABAD (Dunya News) – Pakistan People's Party (PPP) leader Yousaf Raza Gillani has said that ANP, Jamaat-e-Islami and independent Senators supported his appointment as the opposition leader in the Senate. He also announced to take the PDM leadership into confidence on becoming the Leader of the opposition.
Addressing a press conference in Islamabad, he said that a new view had emerged in PDM that there was no point in holding sit-ins without giving resignations, even though PPP chairman Bilawal Bhutto had made it clear that the option of resignations would be used last.
Gillani said the Pakistan Democratic Movement (PDM) won all the by-elections and Bilawal Bhutto was preparing for the long march.
"We had consulted legal experts for the Senate elections," he said.
The former Prime Minister dispelled rumors of differences arising in the PDM and stressed that his appointment as Leader of the Opposition was a win for the anti-government movement.
It is pertinent to mention that earlier, PPP Senator Yousaf Raza Gillani was appointed as Leader of the Opposition in Upper House of the Parliament.
The notification issued by Senate Secretariat read, "In pursuance of Rule 16 (3) of the Rules of Procedure and Conduct of Business in the Senate 2012, the Chairman Senate has been pleased to declare Senator Syed Yousaf Raza Gillani as Leader of the Opposition in the Senate with effect from March 26, 2021."
Yousaf Raza Gillani had submitted his nomination papers with the signatures of 30 senators which included 21 from PPP, two from Awami National Party (ANP), one from Jamaat-e-Islami (JI), two former members of Federally Administered Tribal Areas (FATA) and four senators from Dilawar Khan's independent group.
Both PPP and Pakistan Muslim League-Nawaz (PML-N), had nominated separate candidates for the post of opposition leader in Senate.
The PPP had selected Yousaf Raza Gillani as their nominee while PML-N had fielded the name of Azam Nazeer Tarar.