FIA nabs group of hoarders planning to hike sugar price: Shahzad Akbar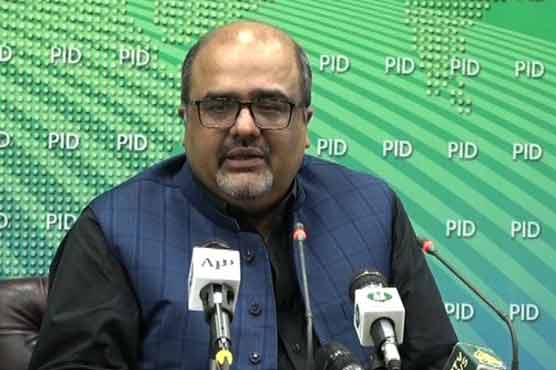 FIA nabs group of hoarders planning to hike sugar price: Shahzad Akbar
LAHORE (Dunya News) - Adviser to the Prime Minister on Accountability and Interior Barrister Mirza Shahzad Akbar has revealed that the FIA carried out a major operation against sugar mafia who was planning to hike sugar prices before Ramadan.
Addressing a press conference with Punjab Chief Minister Sardar Usman Buzdar in Lahore, Shahzad Akbar said that it was very important to break this network of sugar mafia adding that the word mafia is too small for the group that was caught during operation.
He said that they had created their own chain through WhatsApp group. The whole network was uncovered during the operation. These people are not registered. However, now all brokers and sales dealers will be registered. The track and trace system will be implemented in June, he added.
Shahzad Akbar said that government is tightening the noose on those who were arbitrarily changing the prices of sugar. An FIR has been registered against the sugar mafia. The FIR includes the names of JDW, Jahangir Tareen, Suleiman and Hamza Shahbaz s mills, said adviser.
He alleged that these are the two big groups that are backing sugar mafia. The price cannot go up or down without these groups.
Talking about Maryam Nawaz appearance in the NAB, he said that she is facing allegations of money laundering and not being summoned to give any lecture. She is threatening to attack the institutions.
Shahzad Akbar said that they do not want any institution to ask them questions. There is a danger of disturbing the peace on the occasion of Maryam Nawaz s appearance. The federal government has provided Rangers for security.
He said that Maryam Nawaz Sharif had attacked NAB before and it is an old way of mafia that if any institution asks them questions, they attack on it.