Published On 21 March,2021 05:30 pm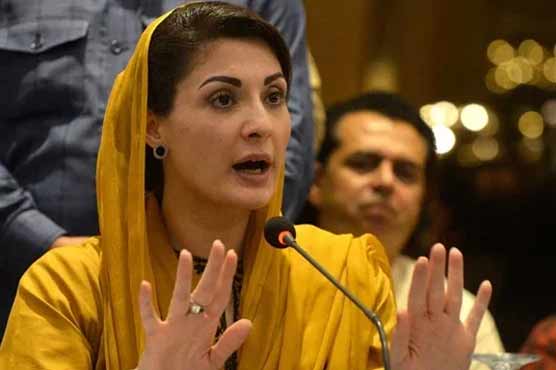 She said PML-N and JUI-F don't need anyone else
LAHORE (Dunya News) – Pakistan Muslim League-Nawaz (PML-N) vice president Maryam Nawaz on Sunday while denying the news of differences with party leader Hamza Shahbaz said that this propaganda has been going on for the past 30 years.
Talking to media in Lahore flanked by Pakistan Democratic Movement (PDM) chairman Moulana Fazlur Rehman, she talked about the future of 11-party opposition alliance and said that Pakistan Peoples' Party (PPP) would decide whether it would be part of the alliance or not and she cannot comment on this.
Maryam Nawaz said that the PML-N and Jamiat Ulema-e-Islam-Fazl (JUI-F) have held huge rallies and they don't need any other party, adding that they should truly represent the people.
"We are trying our best to keep all the parties united under the banner of the PDM because the future of Imran Khan s fake government depends on its performance," the PML-N vice president said.
To a question, she went on to say that the PDM had reached a unanimous decision regarding Azam Nazir Tarar, adding that the decision was taken at the Yousuf Raza Gilani's residence.
Maryam Nawaz said: "The decision regarding nomination of Azam Nazir Tarar has already been made and there was no need to review the decision." "I hope other parties will stand by this decision," she added.