Long march postponement was not a right decision: Rana Sanaullah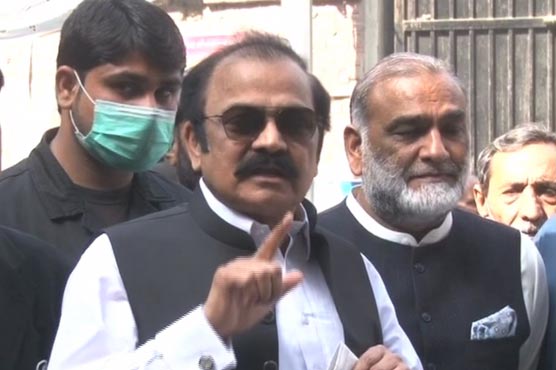 Will send government packing before Eid-ul-Adha: Rana Sanaullah
LAHORE (Dunya News) – Pakistan Muslim League-Nawaz (PML-N) senior leader Rana Sanaullah on Saturday said that Pakistan Democratic Movement's decision to postpone opposition's long march was not a right one.
Talking to media persons, Rana Sanaullah said that Pakistan People's Party (PPP) was never in favor of resignation from assemblies. PPP might be hesitant due to Sindh government and that is why resignations from National Assembly were being considered in first phase, he added.
The PML-N leader said that PDM will find solution of the issue after people party's CEC meeting and will conduct an effective long march to send Pakistan Tehreek-e-Insaf (PTI) government packing before Eid-ul-Adha.