Published On 18 March,2021 10:51 am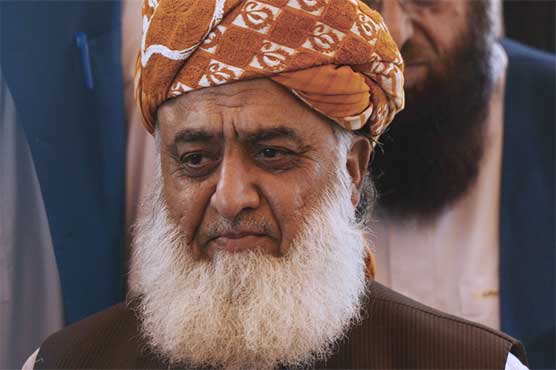 Fazal-ur-Rehman said PPP will soon let PDM know of its decision.
ISLAMABAD (Dunya News) – Jamiat Ulema-e-Islam-Fazal (JUI-F) Chief Fazal-ur-Rehman has on Thursday directed the party's provincial officials to continue preparations concerning the anti-government long march.
A letter was written to the provincial management on the direction of the JUI-F head and it was ordered to not slow down the preparations. The letter stated that the long march has only been postponed till Pakistan Peoples Party (PPP) makes its decision.
Nine parties are ready to conduct the long march while PPP has sought time to make final decision regarding resignations, the letter said while adding that PPP will soon let Pakistan democratic Movement (PDM) know of its decision.
Let it be known that Fazal-ur-Rehman, while addressing a function in Peshawar on Wednesday, said PPP would have to resign once half the House is vacated.
He later talked to media and said 9 out of 10 parties were of the opinion that they should resign before the long march, but the PPP wanted to take up the matter with its Central Executive Committee (CEC) before making a decision.
The PDM head, while expressing indignation over media reports about the PDM meeting, said that revealing the inside story of the meeting was sheer dishonesty.
He claimed that the anti-government alliance PDM is still united, even though differences of opinion arise sometimes. "We are waiting for PPP to make a decision. I hope they understand, we want to keep them with us," he said.