Published On 13 March,2021 11:02 pm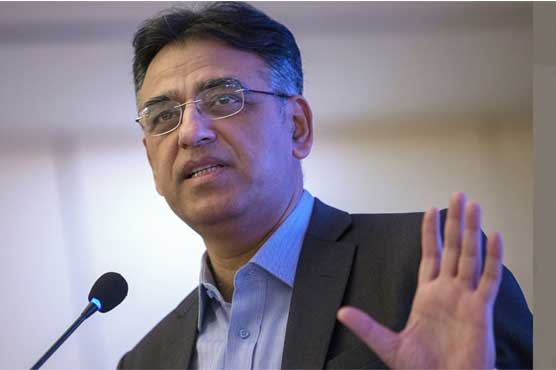 PDM would have won Senate Chairman slot after electoral reforms: Asad
LAHORE (Dunya News) - Federal Minister for Planning Asad Umar has said that PDM's candidate would have won the Senate Chairman election if the opposition had accepted government's proposed electoral reforms.
Speaking on Dunya News program Sawal Awam Ka , the Federal Minister said that everyone must unite for the betterment of the system. He said government cannot pass a law without the support of the opposition, legislation can be done through the legislature. We need opposition for constitutional amendment. The electoral reform bill was introduced several months ago, he added.
During the program, he said that now we have a simple majority in the Senate, we got the required number of seats in the Senate elections.
We did not get support from the Election Commission regarding electoral reforms. When the case was heard in the Supreme Court, it remarked that we the court would consider it for the next elections.
Regarding local body elections, the Federal Minister for Planning said that provincial governments should hold local body elections.
He said Local body candidates in Sindh do not have any authority. As a citizen, a petition has been filed in the Supreme Court regarding the issue.
Asad Umar said, if we ask former mayor Karachi Muhammad Waseem about his powers as mayor, he would say that he had no powers, which is unconstitutional, active local government will strengthen democracy, he added.
He said that the economy is improving, jobs are also being created, and the statistics are running very positively for the last two months, people are getting jobs however he feared that the target of 10 million jobs is not possible to achieve.
He said that coronavirus has drowned the global economy and Pakistan is emerging from this difficult time. The government is trying to create jobs.
Regarding inflation, the Federal Minister said that the biggest challenge for the government in the country is inflation. The rupee depreciated drastically during the PML-N government and the then Finance Minister was Muftah Ismail.
Later, importing some items put a lot of pressure on the rupee and the rupee depreciated and inflation rose. Food and beverages are becoming more expensive in the global market, and controlling inflation is the government s top priority, said Asad.