Published On 13 March,2021 07:21 pm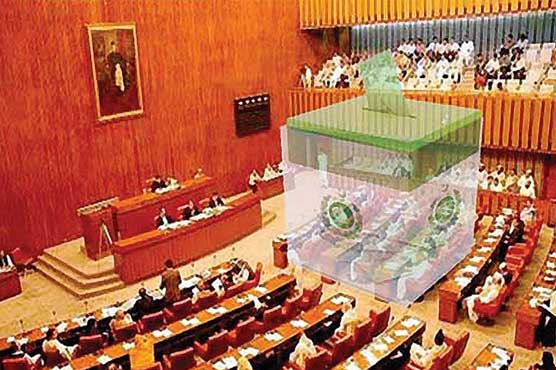 PPP's internal report on Senate election loss presented to party leadership
ISLAMABAD (Dunya News) - The Pakistan People's Party (PPP) has prepared a report on the loss of Pakistan Democratic Movement (PDM)'s candidates during the election of Chairman and Deputy Chairman Senate.
On Friday, the Pakistan Democratic Party (PDM) was defeated by government-backed candidates in the election of Chairman and Deputy Chairman Senate despite having a clear majority in the upper house. Senator Sadiq Sanjrani defeated Yousaf Raza Gillani for the slot of Senate Chairman while Mirza Muhammad Afridi trumped JUI-F's Maulana Abdul Ghafoor as Deputy Chairman of the house.
According to PDM, the election of Chairman Senate became controversial after eight votes of opposition senators got rejected on technical grounds. According to the presiding officer, seven of the eight votes had been wrongly stamped.
Now, a report has been prepared by the Pakistan People's Party and presented to party Chairman Bilawal Bhutto Zardari and party Co-Chairman Asif Ali Zardari.
Sources said that according to the report, the 7 senators whose votes were rejected in the Chairman Senate election had asked the election staff about how they should cast their vote. The staff told them that the stamp should be inside the box over the name of the desired candidate.
According to the members, there was no malicious intent from their side. The report states that these members came forward voluntarily and that their account was corroborated by other Senators who saw them talking to the staff.