PDM trying to make Chairman Senate election controversial: Ghulam Sarwar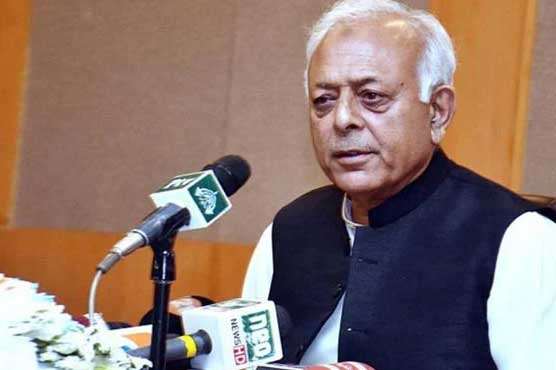 PDM trying to make Chairman Senate election controversial: Ghulam Sarwar
RAWALPINDI (Dunya News) - Federal Minister for Aviation Ghulam Sarwar Khan has said that instead of accepting defeat in the Senate elections, the Pakistan Democratic Movement (PDM) was trying to make it controversial.
Addressing a press conference at the PTI Public Secretariat in Rawalpindi, Ghulam Sarwar Khan said that Nawaz Sharif's statements from London against COAS and DG ISI are the agenda of the enemy. Nawaz Sharif was disqualified because he lied in the Parliament and lied again to flee the country, he added.
He said that Nawaz Sharif is the enemy of Pakistan and its people. Maulana Fazlur Rehman could not get into parliament, now he is not taking revenge through PDM. He said that these claimants of democracy issued flying licenses to 82 individuals who did not even have the license to drive on a road.
Ghulam Sarwar Khan said that the government's only agenda is to control inflation, for which Ramadan bazaars will be set up at tehsil level in the holy month.