Published On 12 March,2021 01:56 pm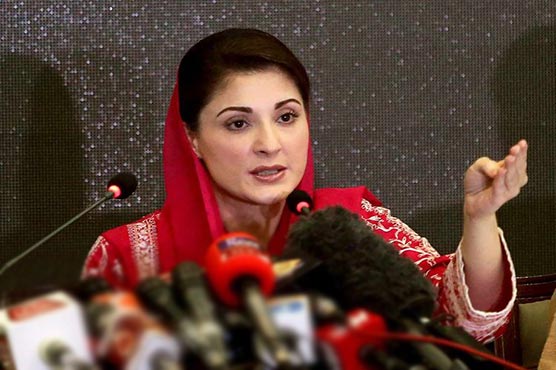 "Have some shame vote thieves and leave the seats," said Maryam.
LAHORE (Dunya News) – Pakistan Muslim League-Nawaz (PML-N) vice president Maryam Nawaz Sharif on Friday said the Constitution of Pakistan has clause about 'secret voting' but not 'secret cameras'.
While responding to the issue of spy cameras over polling booth in the Senate ahead of chairman and deputy chairman elections, the PML-N leader took to social-networking website Twitter and posted, "Have some shame vote thieves and leave the seats."
Those carrying out robbery in the Upper House of the Parliament have lost their last war after the RTS fiasco and fog in Daska polls, she added.
The reaction came after a ruckus was created in the Senate as the opposition stood up from seats and staged protest, claiming that hidden cameras have been placed over polling booth. Senator Raza Rabbani said installing spy cameras is violation of the law.
Following the rumpus, presiding officer Senator Sayed Muzafar Hussain Shah ordered to make a new polling booth and allowed both the government and the opposition for inspection.
PPP senator Mustafa Nawaz Khokhar took to Twitter and shared a picture of an alleged camera along with caption, "Myself and Dr Musadik found spy cameras right over the polling booth."
Mustafa Nawaz Khokhar and PML-N leader Musadik Malik talked to media afterwards and asked the Election Commission of Pakistan (ECP) and the Supreme Court (SC) to take notice of the incident.
On the other hand, Federal Minister for Information Shibli Faraz accused the opposition of installing camera over the polling booth and announced to conduct inquiry into the matter.