Karachi: Gang wars break out in Lyari; 4 killed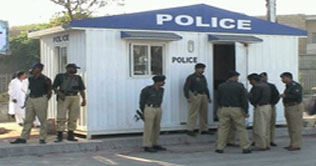 Four more people were shot dead as armed gangs held sway in Lyari after peace in Orangi.

Peace had not held full ground in Orangi Town and other areas of Karachi that gang wars started in Lyari, paralysing life as people were forced to stay indoors. Armed gangs exchanged fire while no interference from police in sight.Police have recovered a dead body of a youth, identified as Abdul Sattar, from Ranchore Line.According to Eidgah Police, the deceased was resident of Liyari Kala Kore and was shot dead after being abducted.In Pak Colony, unidentified motorcyclists shot dead 45-year-old Muhammad Hussain. According to police, Muhammad Hussain was a milk seller.Meanwhile, panic gripped Khada Market area of Liyari after an armed clash between two groups. One man was reportedly killed in the clash. Police were also reluctant to enter the area.