Published On 05 March,2021 08:08 pm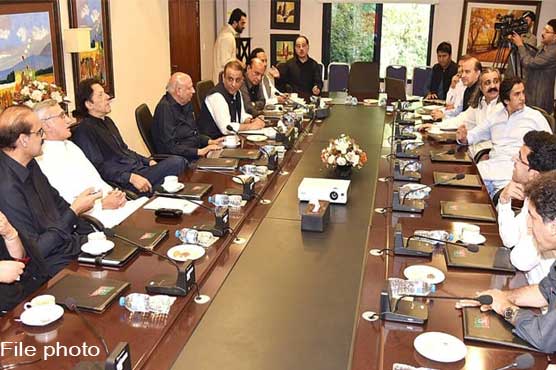 The leadership of the ruling PTI has directed the members to arrive in the parliament before time
ISLAMABAD (Dunya News) – Pakistan Tehreek-e-Insaf (PTI) has finalized strategy for the National Assembly session summoned by President Dr Arif Alvi to secure a vote of confidence for Prime Minister Imran Khan.
According to sources, the leadership of the ruling PTI has directed the members to arrive in the parliament before time. The members of PTI and coalition partners will gather in the lobby.
Sources further said that all the members have been directed to bring their assembly cards with them and breakfast would also be organized in honor of the parliamentarians.
Earlier, a parliamentary party meeting chaired by Prime Minister Imran Khan was attended by 175 members while four members were absent.
Sources privy to the government said that son of PML-Q chief and Speaker Punjab Assembly Pervaiz Elahi, Monis Elahi, PTI leader from Karachi Amir Liaquat, PTI MNA Ghulam Bibi Bharwana and Basit Bukhari didn't attend the meeting.
During the meeting, Federal Minister for Defense Pervez Khattak while giving a briefing on the rules said that according to the rules, the members who oppose can be de-seated.