Maryam Nawaz asks ECP to expose those involved in vote theft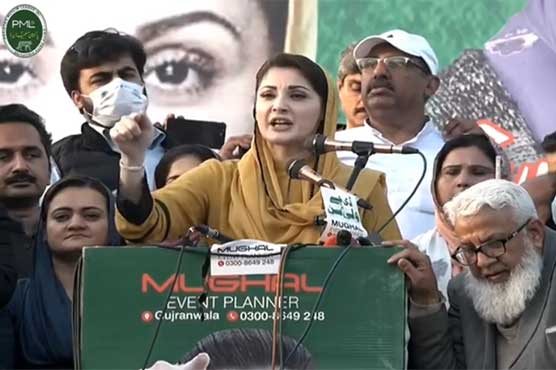 Billions of rupees paid to fraud sheet: Maryam Nawaz
WAZIRABAD (Dunya News) - Pakistan Muslim League-Nawaz (PML-N) Vice President Maryam Nawaz has said that the eyes of 220 million people are on the Election Commission, vote thieves should be exposed.
Addressing the workers in Wazirabad, she said that there must be a re-poll in the entire NA-75 constituency instead voting on 20 polling stations.
Maryam Nawaz said that Daska belonged to Nawaz Sharif before and will remain so. After defeat in every province, Imran Khan robbed Daska s seat. Robbery in Punjab cost Imran Khan dearly, people caught him red handed.
She said that an attempt was made to keep Nawaz Sharif out by blaming him. The "fraud sheet" was asked to bring evidence against Nawaz Sharif. Billions of rupees of people s taxes money were paid to "fraud sheet". If there was a justice in Pakistan, the court would have declared the cases to be false.
"We fought a war for the honor of the vote, despite the bullying and rigging," she said. Maryam's father will make the vote thieves cry, she added.