Published On 24 February,2021 05:45 pm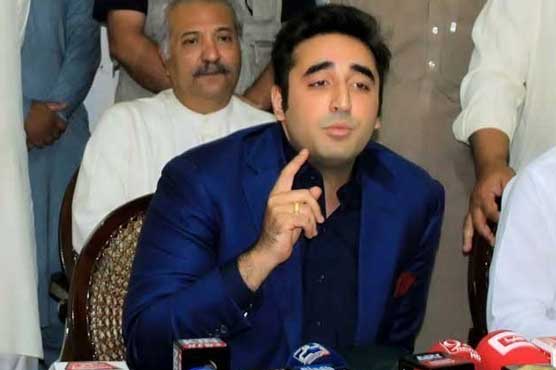 We do not need undemocratic support from any institution: Bilawal Bhutto
LAHORE (Dunya News) - Chairman Pakistan People's Party (PPP) Bilawal Bhutto has said that Pakistan Democratic Movement (PDM) does not need undemocratic support from any institution in order to take on the PTI government.
He said this while addressing a press conference with PDM's joint Senate candidate Yousuf Raza Gilani and other leaders in Lahore on Wednesday.
Bilawal Bhutto said that for now, it seems that institutions are playing a neutral role in the Senate elections. "We criticize only when their character is not neutral. It is heartening to see institutions function within their boundaries", he added.
He said that in the Charter of Democracy, our position was that the correct procedure should be adopted in the Senate elections. The secret ballot cannot be challenged anywhere. If we want to improve the senate election process, it can only be done through parliament and dialogue. PTI only wants to bring laws for its own benefit.
"We want the Charter of Democracy to be implemented," he said. If there is a need to change the law and the constitution, it can happen in the parliament.
The government does not seek opinions from other parties to amend the constitution, sometimes it leans on the Election Commission and sometimes the Supreme Court. The judiciary and the Election Commission will also follow the constitutional and legal path, benefiting the Charter of Democracy and Pakistan. Hopefully the legislation can be done after Senate election, he added.
Chairman PPP said that we are trying to form a government that will bear the burden of the people. When an illegitimate, incompetent and puppet government is imposed on the people, then everyone has to bear the burden.