Published On 22 February,2021 10:56 pm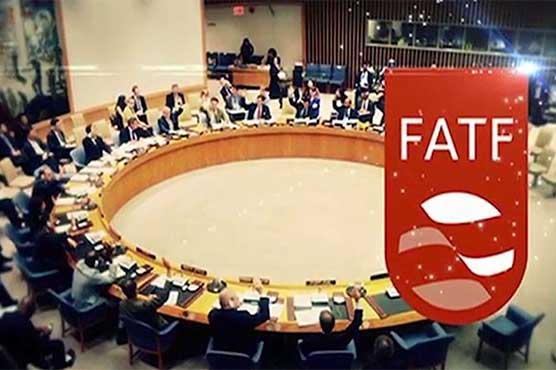 Over the last two years, Pakistan has made significant progress to address many legislative gaps
ISLAMABAD (Dunya News) – Pakistani authorities on Monday have presented an implementation report on the recommendations of the Financial Task Force (FATF) during a virtual meeting.
The three-day virtual plenary session of the Financial Action Task Force, during which Pakistan s performance in terms of measures taken against money laundering and terror funding will be reviewed once again, commenced on Monday.
Sources privy to the Finance Ministry, Pakistani officials presented report to the Asia Pacific Group, an affiliate of the FATF during the virtual meeting. Pakistan had sent a 27-point implementation report to the Asia-Pacific Group.
The Asia-Pacific Group s report on Pakistan will be discussed at the FATF meeting on Tuesday. The meeting is expected to make a final decision on whether to keep Pakistan on its grey list or move it out.
The Paris-based Financial Action Task Force had placed Pakistan on the grey list in June 2018 and asked Islamabad to implement a plan of action to curb money laundering and terror financing by the end of 2019 but the deadline was extended later on due to COVID-19 pandemic.
Over the last two years, Pakistan has made significant progress to address many legislative gaps that have risen on FATF's agenda.
In February 2020, the organization expressed reservations over "Pakistan's failure to complete its action plan in line with the agreed timelines and in light of the terrorist financing risks emanating from the jurisdiction."
The FATF in its statement said it while Pakistan had completed 14 out of 27 action items, the forum strongly urged Pakistan to "swiftly complete" its full action plan by June 2020.
Pakistan is confident of the progress made after the last meeting. Pakistan's Foreign Minister Shah Mahmood Qureshi told the Senate last week that he expects a decision "in favor of Pakistan."