Anti-terrorism exercises held on 3rd day of AMAN 21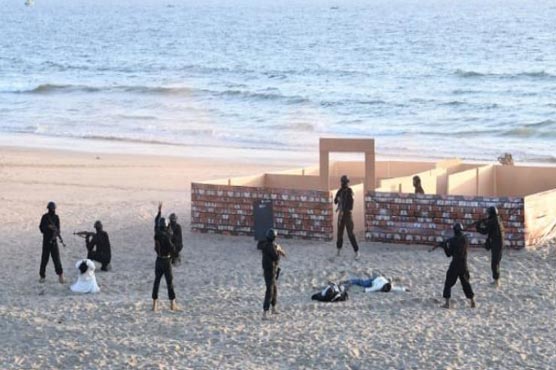 Anti-terrorism exercises held on 3rd day of AMAN 21
RAWALPINDI (Dunya News) - On the third day of the 7th Multinational AMAN Exercise 2021 under the leadership of Pakistan Navy, anti-terrorism exercises were held in Karachi. Apart from the Armed Forces, military bands from the Sri Lankan Navy also captivated the participants.
According to details, 45 countries participated with their naval assets and delegates on the third day of the 7th Multinational AMAN 21 Naval Exercise held on the shores of Manohra.
Chairman Joint Chiefs of Staff Committee (CJCSC) General Nadeem Raza witnessed maritime counter-terrorism demonstration. Helicopters and high-speed boats took part in joint counter-terrorism exercises.
Special Forces personnel reached the ambush site of the terrorists and gave a practical demonstration to destroy them and rescue the hostages safely.
Soldiers of the Pakistan Army and paragliding teams from other countries gave a fascinating demonstration of Para-shooting. Pakistan Army, Air Force, Coast Guard, Navy and Rangers bands entertained the audience with various melodies.
The Pakistan Air Force band also played the tune of Turkish drama serial Ertugrul Ghazi. Military bands from different countries also played national and war melodies.
Naval Chief Admiral Amjad Khan Niazi welcomed the foreign delegations.