Asad Umar, Mian Soomro appear before SC in Pakistan Steel Mills case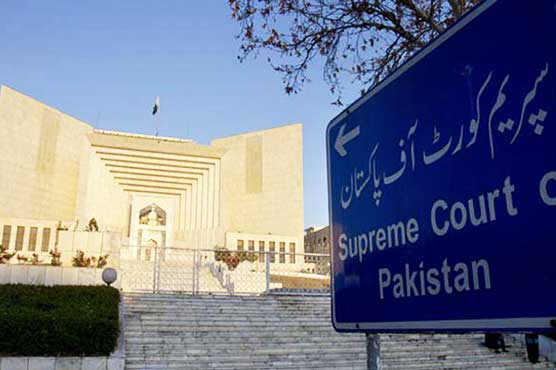 Asad Umar, Mian Soomro appear before SC in Pakistan Steel Mills case
ISLAMABAD (Dunya News) – Federal minister for Planning and Development Asad Umar and minster for privatization Mian Soomro on Tuesday has appeared before Supreme Court (SC) in Pakistan Steel Mills case.
During the hearing, Chief Justice of Pakistan (CJP) Gulzar Ahmed has asked Asad Umar about the performance of his team over which, the minister told that planning commission has nothing to do with the privatization of the mills.
The government has already decided to privatize the steel mills. We had option to hand over the mills to Chinese company under China-Pakistan Economic Corridor (CPEC), he added.
Meanwhile, Mian Soomro said that no one is ready to pay due money of Rs350 billion.
Asad Umar told the court that Karachi Shipyard has not been closed yet.
Previously, SC had blamed administration for the worst condition of Pakistan Steel Mills.
While hearing a case pertaining to the promotion of steel mills employees, Chief Justice of Pakistan (CJP) Gulzar Ahmed had directed the minister for planning, development and special initiatives Asad Umar, minster for privatization Mian Soomro and minister for industries and production Hammad Azhar to immediately appear before the court.
Closed steel mills won't require any managing director or chief executive officer, CJP remarked.
Justice Gulzar expressed resentment over the attitude of the bureaucracy and said that not a single federal secretary is working in the country. Pakistan is suffering from different challenges due to unorganized system, he added.