SC holds administration responsible for plight of Pakistan Steel Mills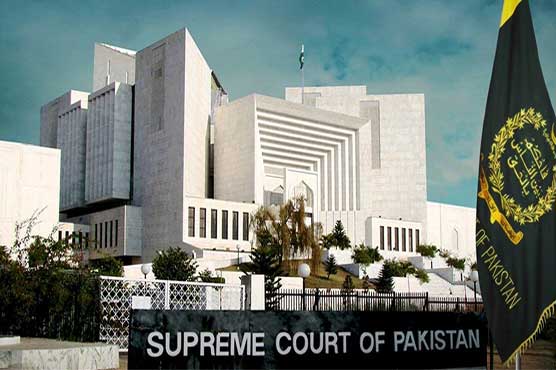 Justice Gulzar expressed resentment over the attitude of the bureaucracy.
ISLAMABAD (Dunya News) – Supreme Court (SC) on Thursday has blamed administration for the worst condition of Pakistan Steel Mills (PSM).

While hearing a case pertaining to the promotion of steel mills employees, Chief Justice of Pakistan (CJP) Gulzar Ahmed has directed the minister for planning, development and special initiatives Asad Umar, minster for privatization Mian Soomro and minister for industries and production Hammad Azhar to immediately appear before the court.
The top judge has also hinted at announcing the verdict to close the steel mills and asked the incumbent government of Pakistan Tehreek-e-Insaf (PTI) about the action against the administration.
Closed steel mills won't require any managing director or chief executive officer, he remarked.
Meanwhile, Justice Gulzar expressed resentment over the attitude of the bureaucracy and said that not a single federal secretary is working in the country. Pakistan is suffering from different challenges due to unorganized system, he added.
The CJP further said that secretaries are afraid of National Accountability Bureau (NAB).
Earlier, in view of the protest of laid-off employees, it was decided to deploy Pakistan Rangers outside Pakistan Steel Mills. The federal cabinet had approved the circulation summary of the interior ministry.
The circulation summary sent to the federal cabinet by the interior ministry said that the employees laid off from the steel mills had staged a sit-in with their families.
It said that on January 11, 2021, the protesters had stormed the office of the CEO of Pakistan Steel Mills and held him hostage.