Published On 29 January,2021 11:47 am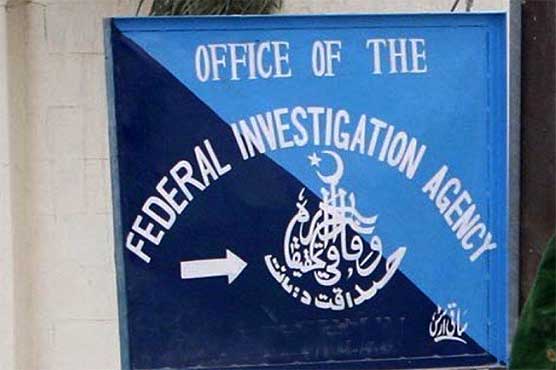 one private person, 40 pilots and eight government employees have been nominated in three cases
ISLAMABAD (Dunya News) – Federal Investigation Agency (FIA) on Friday has completed inquiry into fake pilot license case and arrested six officers of Civil Aviation Authority (CAA).

According to details, one private person, 40 pilots and eight government employees have also been nominated in three cases. The agency said that pilots had received license through fake examination.
Earlier, Chief Justice of Pakistan (CJP) Gulzar Ahmed had taken notice of fake licenses awarded to pilots in Pakistan and sought reply from CAA, stating that fake licenses were issued to pilots for money.
Justice Gulzar expressed shock over the facts shared by Aviation Minister Ghulam Sarwar in National Assembly (NA) session. The leader had blamed pilot and CAA behind the crash and told that there was no fault in 15-year-old plane, he remarked.
It is to be mentioned here that in total, licenses of 262 pilots were said to be fake, against which PIA CEO Air Marshal Arshad Malik had summoned his legal and flight operations teams to decide upon appropriate course of action.
The government had also decided to take stern action against all pilots who have been flying aircrafts on fake licenses. CAA had sought a list of these pilots to immediately ground them till the completion of the inquiry.
Out of 400 PIA pilots, 150 captains were found to have obtained fake licenses.
Later, Federal Minister for Information and Broadcasting Shibli Faraz said that 28 pilots of PIA with fake and dubious licenses were dismissed from the service.
Briefing the media after cabinet meeting with Prime Minister Imran Khan in the chair, he said that an action was started against officials of PIA and Civil Aviation Authority, responsible for issuing fake licenses.
He read out a statement, which stated: "28 pilots, whose licenses were found suspect and against whom disciplinary proceedings were completed, have been dismissed from service. Proceedings against the remaining are continuing and will be expedited: both disciplinary and criminal proceedings.
Those, whose licenses were found suspect in the inquiry, have all been grounded. All others are cleared. All stakeholders both domestic and international have been informed."