Published On 27 January,2021 05:34 pm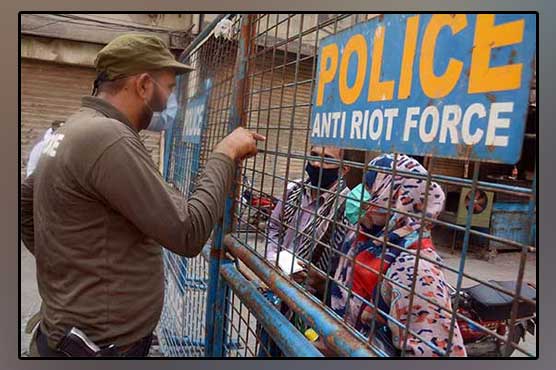 16 areas of Lahore put under micro smart-lockdowns amid rising Covid-19 cases
LAHORE (Dunya News) – In view of increasing cases of coronavirus in the city, the administration has decided to impose micro-smart lockdowns in 16 more areas of Lahore.
According to sources, the 16 coronavirus hotspots include Johar Town Sector A-1 and B-block, Township, Street-B Eden City, 21-A Amjad Khurshid Road Cantt and Street 4 Askari-X.
Street-55 E-Block DHA Phase 1, Street-35 DHA Phase III, 90-B GOR III near Fatima Memorial Hospital, Sector-B Heights and Street 38 of Askari XI will also be under lockdown.
In addition, Raza Block, Rachna Block, Karim Block, New Muslim Town and Street 37 Mujahidabad are also included. The district administration has sent a notification to the health department and city police to remain alert.