Foreign Funding Case: ECP Scrutiny Committee to meet on Jan 26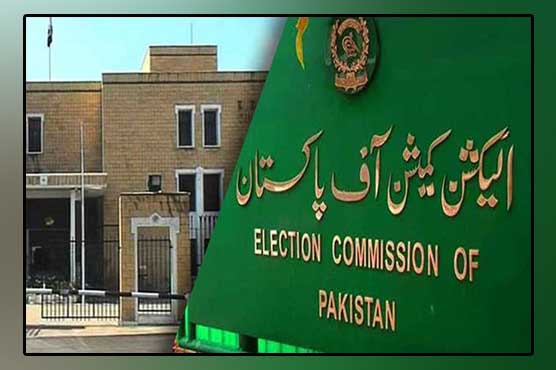 Foreign Funding Case: ECP Scrutiny Committee to meet on Jan 26
ISLAMABAD (Dunya News) - A meeting of the Election Commission of Pakistan's scrutiny committee has been convened tomorrow in connection with the foreign funding probe against Pakistan Tehreek-e-Insaf (PTI).
The petitioner Akbar S. Babar has also been summoned by the scrutiny committee. In the last meeting, the committee had walked out on the objections of Akbar S. Babar.
Election Commission of Pakistan (ECP) said last week that open hearing of foreign funding case will be held after scrutiny committee submits its report.
Spokesperson of the commission reiterated that working of the scrutiny committee cannot be conducted publically. The process of the case will continue as per the rules, he added.
ECP had said that proceedings of scrutiny committee in PTI foreign funding case cannot be broadcasted.
The spokesperson urged people to avoid making unnecessary statements and analysis about the case without any evidence.
It may be recalled that the scrutiny committee has been investigating the PTI since November 2018.